PRISON SHEETS




A cell, St. Petesburg, Russia
80 x 100 cm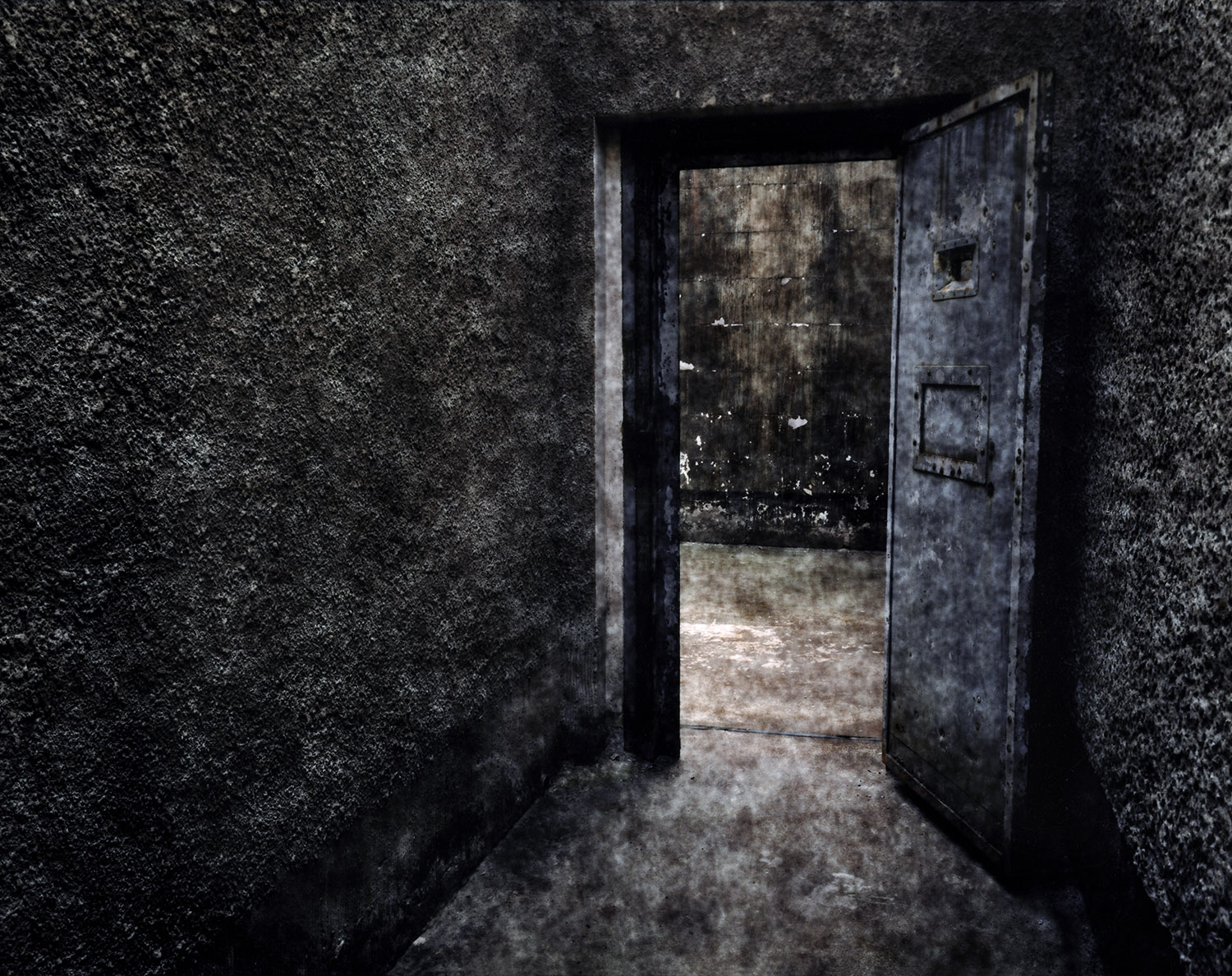 Isolation cell, Berlin, Germany
95 x 120 cm




Torturing chair, Tartu, Estonia
65 x 80 cm




Isolation cells, Jerusalem, Israel
65 x 80 cm




Cell for prisoners sentenced to death (by hanging), Acre, Israel
80 x 100 cm




Water torturing cell, Berlin, Germany
80 x 100 cm




Water isolation cell, Vilnius, Lithuania
65 x 80 cm




Trubetskoi prison corridors, St. Petesburg, Russia
65 x 80 cm




KGB-prison corridors, Vilnius, Lithuania
65 x 80 cm




Prison section called "Das U-Boot", Berlin, Germany
80 x 100 cm




A cell, Jerusalem, Israel
80 x 100 cm




Isolation cell, Tartu, Estonia
65 x 80 cm


--------------

PRISON SHEETS

The process of photographing Prison sheets -series has taken me to St. Petersburg (Russia), Tartu (Estonia), Vilnius (Lithuenia), Berlin (Germany), Hämeenlinna (Finland), Jerusalem and Acre (Israel) and Gjirokastra (Albania). I have carried my field camera in museum prisons located in these cities. The project started in 1999 and it is completed 2005.

The prisons I have chosen to visit are known for their political orientations − these prisons have hold especially political prisoners. A person has become imprisoned because he/she has been speaking or acting in a manner that is considered being, from the viewpoint of a hegemonic discourse or power holder, incorrect or not wished. People incarcerated in these prisons have not only lost their freedom but they have also been systematically tortured.

After spending some time in these locations I have found them also harmonic and peaceful. Because I don't have pathological or experince-based knowledge or relationship to these places − I understand these prisons and museum prisons mainly as travel attractions, memorials or discoursive constructions − I also see much beauty in them. Feeling is highly paradoxical and controversial. These places and spaces represent horrific and real experiences but at the same time they can be considered as interesting, harmonious and fascinating monuments. As architectural constructions, they are a combination of sacred and evil.

I have photographed historical places and traces. I have not only reproduced them with a straight forward realistic way, but I have interpreted these spaces through poetic documentarism. With these images, I try to open the places to further interpretation. Places I have photographed are never passive or meaningless, even though they are empty. They cause feelings. This is because violating practices these places are built and acted for are not absent in our times too.

---

All pictures are photographed with 4x5-inch color negative film. The final picture is laminated digital C- print mounted on aluminium.