PLAYING BELFAST (2007–2010)




36 x 36 cm
C-print on aluminium




36 x 36 cm
C-print on aluminium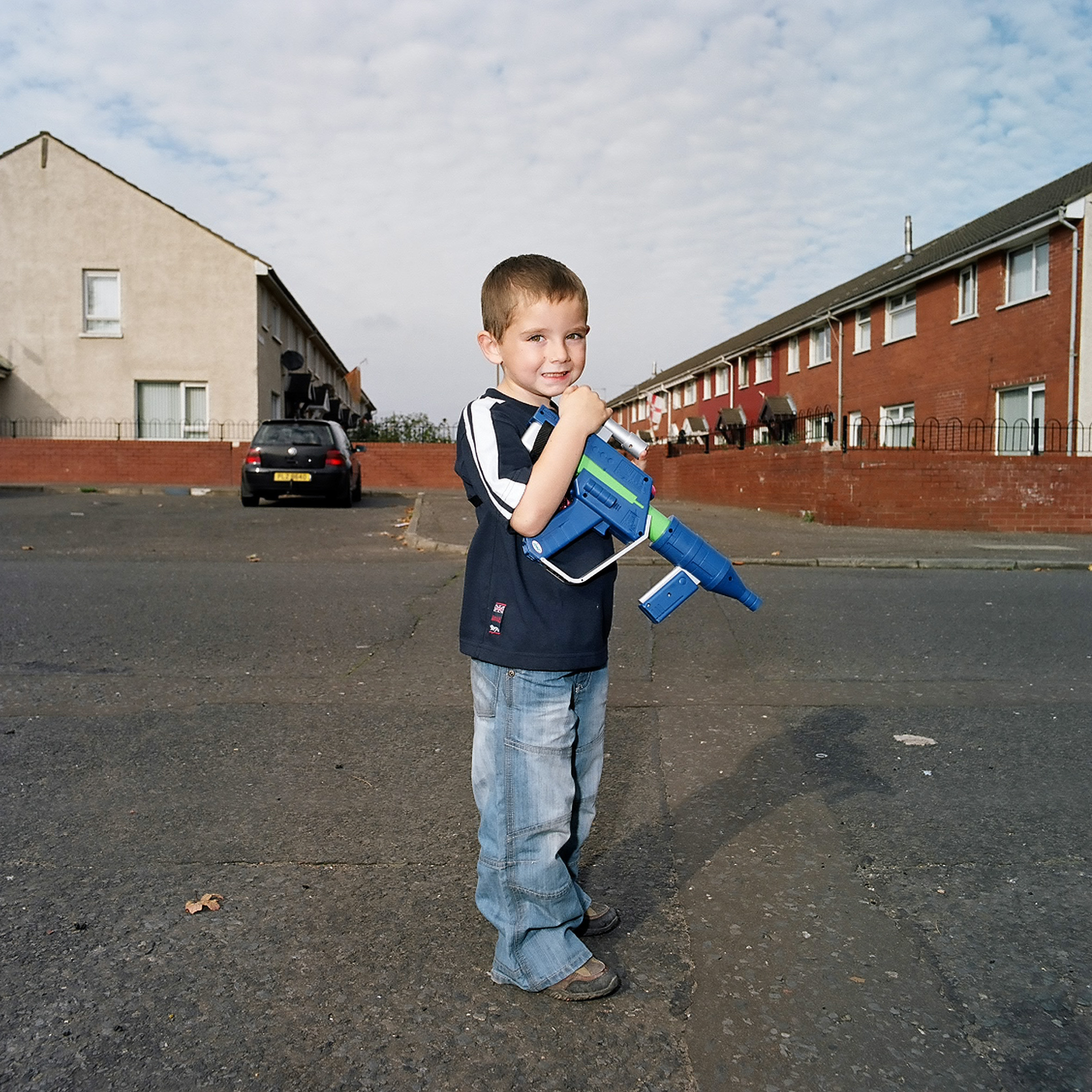 36 x 36 cm
C-print on aluminium




36 x 36 cm
C-print on aluminium




36 x 36 cm
C-print on aluminium




36 x 36 cm
C-print on aluminium




36 x 36 cm
C-print on aluminium




36 x 36 cm
C-print on aluminium




36 x 36 cm
C-print on aluminium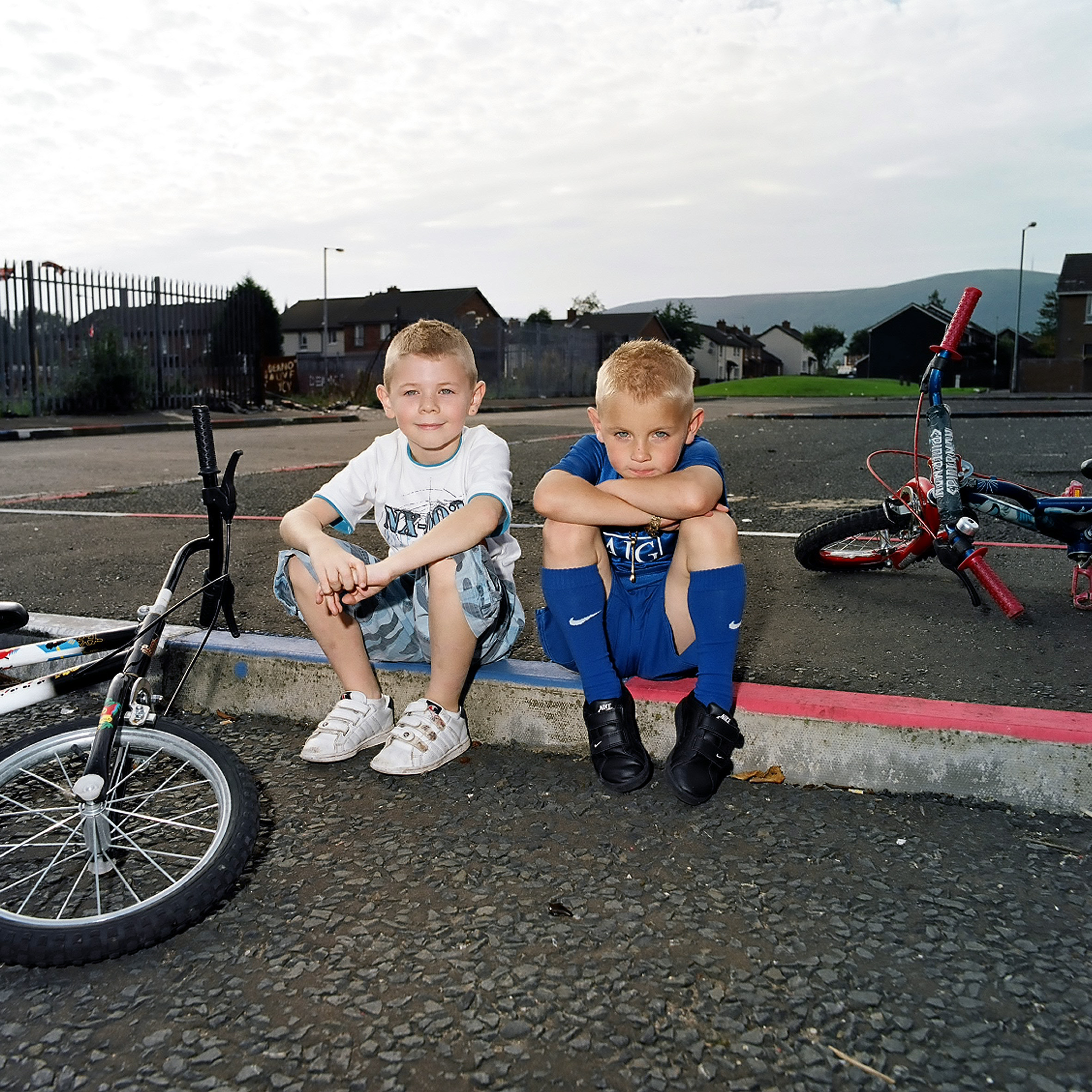 36 x 36 cm
C-print on aluminium




36 x 36 cm
C-print on aluminium




36 x 36 cm
C-print on aluminium




36 x 36 cm
C-print on aluminium




36 x 36 cm
C-print on aluminium




Installation picture from Contemporary Art Museum Kiasma, Helsinki, Finland 2009, (un)naturally, group show curated by Marja-Terttu Kivirinta and Leena-Maija Rossi.


-------------

PLAYING BELFAST

The majority of my photographic art has dealt with violence (for example Badscapes 2000, On Violence 2001, Prison sheets 2005, Guns at home 2007 and Battered 2007). Within these projects in have depicted violence as a socially oriented phenomenon, both as a person to person matter and as a larger societal and structural issue.

Following this interest towards violence as a socially oriented phenomenon, my project in Belfast, Northern Ireland is concerned with the question how children live in the present post-conflictual situation, and how this officially bygone Northern Ireland conflict, the Troubles, possibly still affects them.

During the years 2007–2009 I travelled to Belfast ten times. During these trips, I photographed children and their living surroundings and conditions particularly in the interface areas, that is in the borderlines between Catholic/Nationalist and Protestant/Unionist neighbourhoods, in New Lodge, Newington, Old Park, Shankill, Falls, Ardoyne, Highfield, Cliftonville, Short Strand, Andersontown, Glen Road, Whiterock, Ballymacarret, etc. These areas are the poorest working class areas of Belfast.

Interfaces have a feeling and visual appearance of their own: frequently one can find dead ends, high fences and burned garbage there. I take these as markers for still ongoing unrest, not among adults but kids and youth. Focusing on children who have not been part of the conflict in the past, I ask, in what ways they still are affected by it. By documenting kids activities and cityscapes, I am trying to visualize the impossibility to overcome the conflict during one generation. Kids are still affected by the values of the past as the Troubles has established itself to the cityscape and to the behaviour of the people.

PLAYING BELFAST consists of two chapters. First one is a 36-pictures large panel named Playing Belfast]. It consists of pictures of kids and streetscapes. I have photographed hundreds of kids in the streets. Often they are photographed close to walls and fences and they may be wearing sport uniforms that reveal their sect, but sometimes they are in no connection to segregation. Next to these images, I have photographed walls, fences, dead ends, etc.

Second chapter is named Playgrounds. It concentrates on playgrounds that have been built close to the interfaces, often next to the security fences and police stations. In all the images, surveillance and segregation is present as camera masts or as a corrugated iron security walls. Through these, I see segregation still becoming visually clear to children. I see the playgrounds as part of a city planning, ideology that sees playgrounds as buffer zones. It amazes me why exactly the playgrounds are used as such. Why does the segregation is advisedly made visual to those who have no personal experience on The Troubles?

Playing Belfast has been produced as a commission by Belfast Exposed residency program.